Some of you may know that I am Dutch, a thing that is said often about the Dutch is that we are cheap, so maybe this is why I love free books but I do actually really love them. It has been a year since the last amazing free ebook list came out, I know way to long BUT, to make it up to you I have a new list with more amazing free ebook's for everyone to enjoy.
Some of the books I have read but haven't had the time to write a review for, but all I can say is that I did really like them and a review will follow shortly.
Please let me know if you find any other books that are worth joining this list, and if you have read one of these books, I would love hearing what you thought about them!
Branded (Fall of Angels #1) by Keary Taylor
Jessica's had the nightmares for as long as she can remember. Nightmares of being judged for people who have died, of being branded by the angels. Her friends and family think she's a crazy because of it all. Yet she carries the mark of the condemned, seared into the back of her neck, and hides it and herself away from the world.
But when two men she can't ignore enter her life everything changes, including the nightmares. The two of them couldn't be more different. She will do anything to be with one of them. Even tell him the truth about angels, why she never sleeps, and the scar on the back of her neck. But one of the two has set events into motion what will pull her toward her own judgment and turn her into the object of her greatest fear.
iTunes - Amazon
Water (Akasha #1) by Terra Harmony
Goodreads
Elemental powers in the palm of her hand...and it won't be enough to save her. When Kaitlyn Alder is involuntarily introduced to a life of magic, she becomes part of an organization hell-bent on saving the Earth. Just as her new-found life holds promises of purpose, romance, and friendship, the organization divides and a rogue member holds Kaitlyn hostage. Now one of the most terrifying men the human race has to offer stands between her and Earth's survival.
Amazon - Kobo - Barnes and Noble
Thirst (Ava Delaney #1) by Claire Farrell
Goodreads
Ava Delaney calls herself a hybrid - a living, breathing human who happens to have vampire poison running through her veins. The only thing greater than her thirst for human blood is her capacity for guilt. She does her best to avoid the human world, for everyone's sake.
When Ava accidentally enslaves a human while saving him from a vampire, she realises she has to look for help setting him free. Despite her misgivings, she expands her world but finds herself dragged into a possible vampire civil war. With the help of some new friends with ambiguous loyalties, she tries to find a way to keep her human, and herself, alive.
Amazon - Kobo - Barnes and Noble
Blood Calling (Blood Calling #1) by Joshua Grover - David Patterson
Goodreads
When Lucy Leary turned 18, her life fell apart. She crashed her car, her best friend abandoned her, her parents divorced, and her grandfather passed away, leaving her a single possession: A vampire slaying kit with a note that said, "THEY'RE REAL. FIGHT THEM."
Now Lucy must stop the oldest, most dangerous vampire in history, before it can kill her family.
Amazon - Barnes and Noble - Kobo
Untouched (Beachwood Bay #0.5) by Melody Grace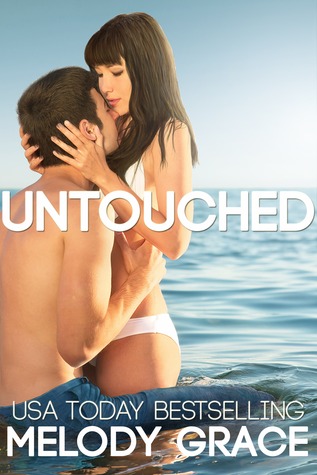 Goodreads
Emerson Ray is trouble.
Juliet knows it the minute she lays eyes on Beachwood Bay's resident bad boy. Forced to spend her summer before college in the sleepy beach town, she never expected to crash into the most devastating guy she's ever met—or for Emerson's blue eyes to strip through her dark secrets, and make her feel a desire she's never known. Their connection is undeniable, but Juliet is torn. She knows, once she gives him everything, there'll be no turning back.
Juliet McKenzie is dangerous.
Emerson can tell from the way she blows through all his defences, laying bare the demons he's carried alone all his life. He's left a trail of broken hearts and empty beds in his wake, but Juliet is different. Her innocence is intoxicating—and the passion she keeps hidden, just below the surface. He wants to be the only one to set it free, but with every kiss, he's closer to losing control and doing the one thing he swore he never would: fall in love.
Amazon - Barnes and Noble - Kobo
Stalk Me (The Keatyn Chronicles #1) by Jillian Dodd
Keatyn has everything she ever dreamed. Her life is following the script she wrote for the perfect high school experience. She's popular, goes to the best parties, dates the hottest guy, and sits at the most-coveted lunch table.
She's just not sure she wants it anymore.
Because, really, things aren't all that perfect.
Her best friend is threatening to tell everyone her perfect relationship is a scam.
Her perfect boyfriend gets drunk at every party they go to.
It's exhausting always trying to look and act perfect.
And, deep down, she isn't sure if she has any true friends.
To add to the drama, her movie star mom has a creepy stalker.
A hot, older man flirts with her and tells her they should make a movie together.
And she's crushing on an adorable surfer. Dating him would mean committing social suicide.
So she writes a new script. One where all the pieces of her life will come together in perfect harmony.
But little does she know, there's someone who will do anything to make sure that doesn't happen.
iBooks - Amazon - Kobo
Perfectly Flawed (Flawed #1) by Nessa Morgan
Joey Archembault is the typical sixteen-year old Junior. She's an overachiever by nature, in her school orchestra, and spends most of her time either doing homework or hanging with the boy next door.
Well, typical wouldn't be the word most would use with her. Freak, psycho, that's more what's heard around the school. She can't help it - it's not her fault her father killed her mother, brother, and sister nine years ago. Oh, and he tried to kill her as well, he has the scars to prove it. Joey tries to move on as best she can. It's easy when she can't remember anything about that night or her life before.
One day, the self-proclaimed heartthrob asks her out. She knows she should tell him no, but when that doesn't work, and he tricks her into a date by serenading her - twice - things go south, she calls her best friend Zephyr to pick her up, and she once again tries to move on. But it triggers something inside her. It unlocks a vault she never knew existed within her and she can't stop the memories or the feelings, nor can she even begin to decipher what happened to her years ago. Soon, the puzzle begins to piece together and she begins to understand what really happened that night and why she's alone. Coupled that with a blooming relationship with the boy next door and it's all a recipe for destruction.
iBooks - Amazon - Kobo
Don't forget to let me know what you think, I haven't read all of these books so I would love to hear more about them!
Happy readings.